Frame Options
Choose from our hand crafted wooden frames!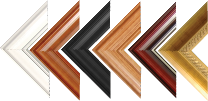 Font Styles & Colors
Choose a custom font, or select from our standard choices.

Watermark
Choose to display your crest in the background.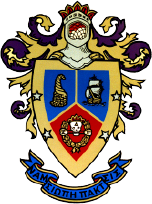 Plaque Color Options
Choose your style or create a custom plaque!

Mountboard
Select any color background in solid or textured.

Sorority Composites
Digital Pix offers more design options than any other composite company.
Honor your chapter's legacy. Our team will match any color or design options to ensure your chapter's tradition lives on. Don't see what you are looking for? Contact our Design Team to create a tried and true look for your composite.
Get a free quote
What's Included?
You will look your best…we'll help!
Our experienced photographers will capture a picture that you are proud of.
Free, Immediate Retakes
After viewing your poses on a laptop, if you can't decide, feel free to jump back in line for a retake.
Complimentary Retouching
We touch up minor blemishes and glass glare for free while keeping a natural look.
Drapes & Pearls Included
Create a sophisticated and traditional look with our velvet drapes and pearls.
Hassle-Free Experience
From roster maintenance to member sign-up,
the Composite Planner helps keep you on track.
On Time Delivery
Don't wait two years for your composites.
Instead receive it in 30 business days.
Get a free quote
Back to Top
Sample Gallery
Browse our favorite composites below.
With a huge selection of design choices, we'll help create a composite look that is as unique as your chapter. Click to enlarge.
Back to Top